In 2022 Student Depot was recognised as 'International Operator of the Year' during Property Week Student Housing Awards. This is the first international award for student dormitories of this network.
The Student Accommodation Awards plays an important role in celebrating and rewarding achievements across the entire UK PBSA sector. With an incredible number of entries, judges crowned 16 winners, as well as recognising the efforts of those highly commended.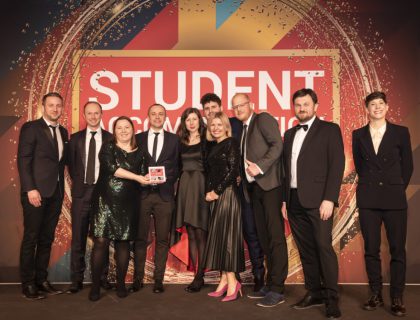 Student Depot was established in 2014 between Griffin and Oaktree Capital Management with the opening of Poland's very first PBSA building in the city centre of Poznań, which was a conversion of an existing hotel building. Later in 2019 Kajima Student Housing Limited, a wholly-owned subsidiary of Kajima Europe and part of the Kajima Corporation, acquired Student Depot in partnership with Griffin Capital Partners (Griffin Real Estate that time).
Since then, the Student Depot dormitory network has been developing dynamically, opening new facilities. At present, it is the owner of 7 private student dormitories of a higher standard in the largest academic cities in Poland, including Student Depot Kraków, which offers 795 places in single and double rooms and is the largest private dormitory in Poland. In October 2023  it opens two new facilities, Student Depot Warszawa Wilanowska and Student Depot Łódź Wróblewskiego.